Wenzel Spine, Inc. Announces FDA Clearance to Launch VariLift
®
-LX - The Next Generation Zero-Profile Stand-Alone Expandable Lumbar Interbody Fusion Device
AUSTIN, TX Feb 11, 2016 – Wenzel Spine, Inc., a pioneer medical device company focused on providing minimally invasive, stand-alone alternatives to traditional spinal fusion, announced today that it received clearance from the U.S. Food and Drug Administration (FDA) to market VariLift
®
-LX as an interbody fusion device for stand-alone use in the lumbar spine.
VariLift®-LX represents the next generation of Wenzel Spine's innovative product lines of zero-profile, stand-alone, expandable interbody fusion devices. Like the full line of VariLift® lumbar devices, VariLift®-LX is indicated to be implanted in a unilateral or bilateral capacity via a PLIF or TLIF approach and may be used stand-alone, without supplemental fixation.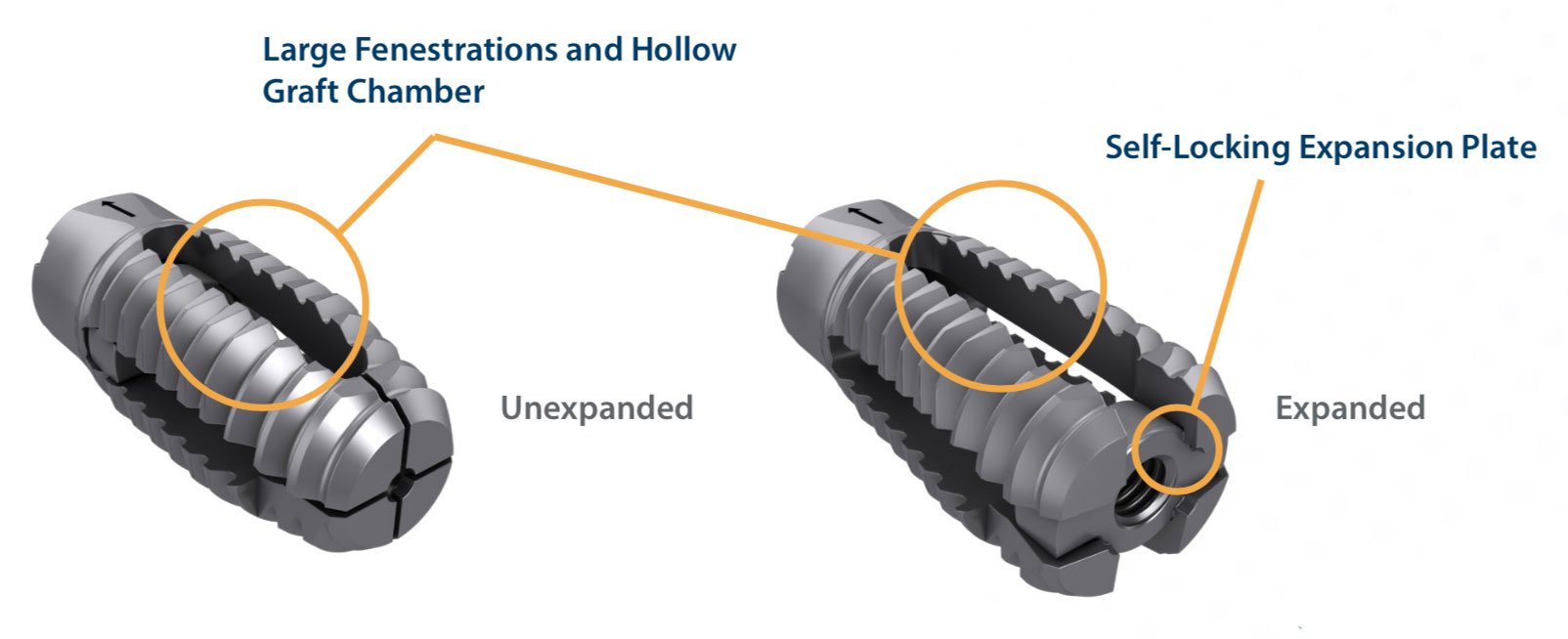 VariLift®-LX Builds on the Wenzel Spine Stand-Alone Expandable VariLift® Platform
Dr. Bryan Wohlfeld commented, "VariLift® is an outstanding option for spine surgeons performing lumbar fusion surgery as it simplifies interbody fusion procedures by eliminating the need for supplemental fixation. The VariLift®-LX System significantly expands the capability to use the technology in a true MIS approach." Dr. Wohlfeld is a neurosurgeon at UT Southwestern's Zale-Lipshy University Hospital and the North Texas VA Medical Center, where he is Chief of Service for Neurological Surgery. He further commented that, "The new implant lengths and heights will allow surgeons to optimize use of the system for a larger portion of lumbar fusion patients."
The VariLift®-LX product release will increase the platform system to include eleven sizes, providing surgeons with the flexibility to identify the optimal fit within the disc space. In addition, new instrumentation has been designed to accomplish the distraction and retraction needs specific to MIS procedures. The VariLift®-LX design is consistent with Wenzel Spine's core interbody device portfolio of expandable, grooved, and fluted titanium alloy fusion devices. The VariLift®-LX has four large fenestrations and a generous bone graft chamber to promote vertebral fusion. All Wenzel Spine VariLift® devices are designed with the benefit to surgeons of simplified and shortened spine fusion surgery, while providing excellent clinical outcomes for patients.
Chad Neely, Chief Executive Officer of Wenzel Spine, commented, "We are excited for the 510(k) clearance from the FDA for the new VariLift®-LX System. This expansion of the VariLift® System represents a significant step forward in our stand-alone interbody technology. Our team is looking forward to initiating the limited release in coming weeks, and wide release of the new system this spring. Mr. Neely added. "We are also excited about the opportunities we have in 2016 to release new clinical data and initiate new clinical studies that demonstrate the excellent clinical outcomes across the country that surgeons are achieving with use of the VariLift technology."
VariLift®-LX will be available in the U.S. through a limited release in the coming weeks. Full launch is planned in early spring 2016.
About Wenzel Spine, Inc.
Wenzel Spine, Inc. is a pioneer medical device company located in Austin, TX and focused on delivering simple, dependable, and proven alternatives to traditional interbody spinal fusion. The company is dedicated to improving the overall quality of spine care by simplifying procedures and reducing recovery time. Wenzel Spine seeks to improve patient quality of life by designing and producing devices of the highest quality to support our surgeon clients in the care and treatment of their patients. For more information about Wenzel Spine and our products, visit www.wenzelspine.com.