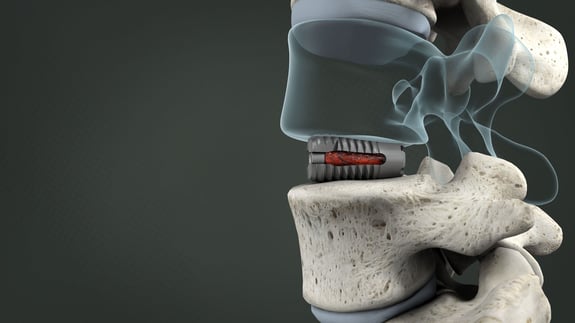 A Small Device with Big Potential for your Practice
VariLift®-LX is the only posterior stand-alone expandable lumbar interbody fusion device cleared by the FDA for 1 or 2 levels, PLIF or TLIF, with or without supplemental fixation, and intended for use with autograft and/or allograft tissue.
Zero Profile Construct for True MIS, Outpatient or Inpatient
VariLift®-LX is a Zero-Profile, Minimally-Invasive Option for Patients with DDD, Grade 1 Spondylolisthesis, and Adjacent Segment Disease.
Large Graft Chamber allows Overpacking of Fusion Material
With 4 large fenestrations and a generous bone graft chamber, VariLift®-LX is designed to allow maximum contact between graft material and endplates.
Zero Mechanical Failures after 21k Implanted Devices
VariLift®-LX is made of titanium alloy (Ti-6Al-4V), a high-performance material well known for its strength and biocompatibility in orthopedic applications.1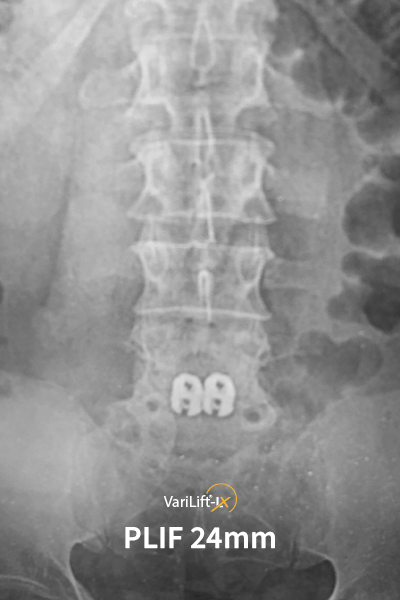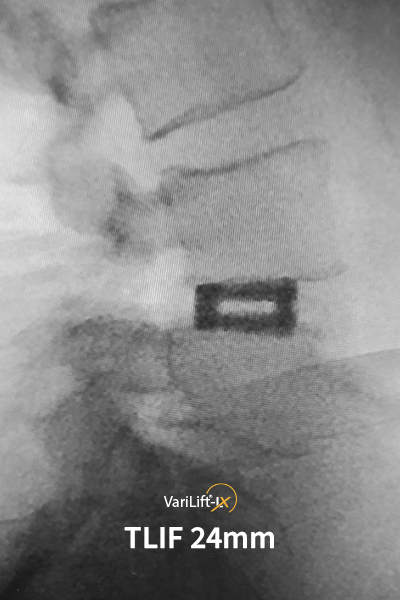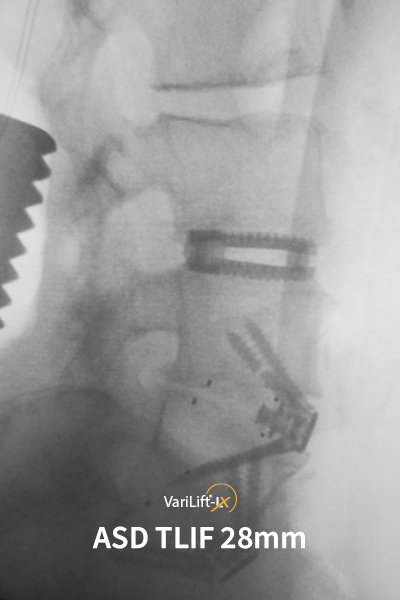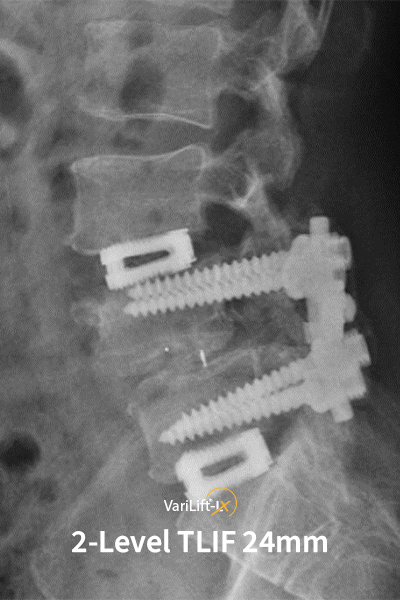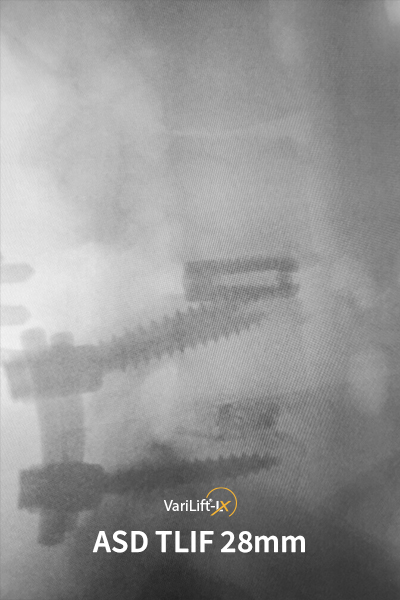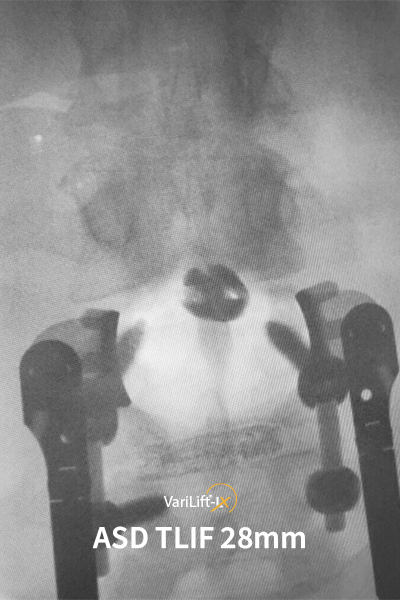 Non-Impact Insertion and Multi-Plane Expansion In Situ
Designed to Help Treat Collapsed Disc Spaces and Provide Immediate Stabilization
With a leading edge as small as 6mm, the VariLift®-LX enters into the disc space in a near cylindrical shape and expands in situ. The expansion causes the device edges to gain further purchase into the cortical endplates and provide immediate stability.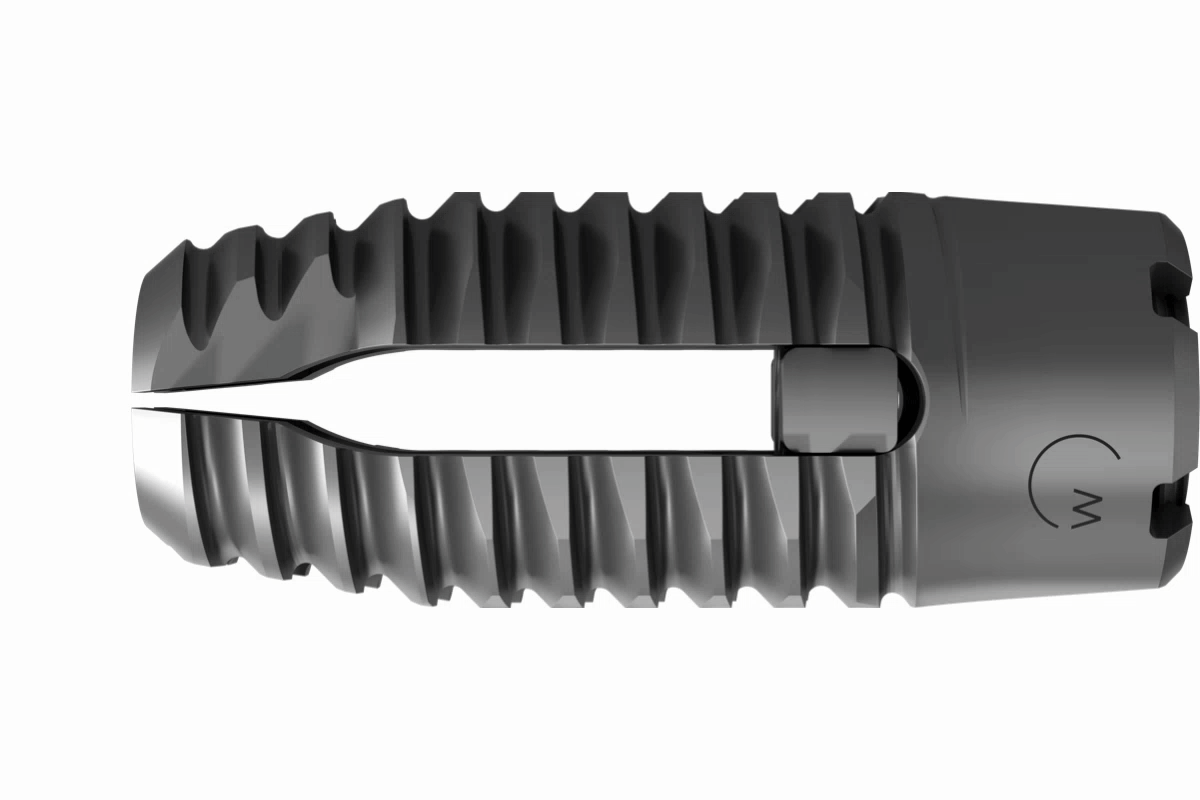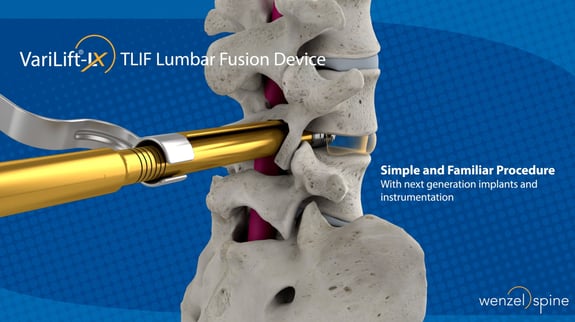 Generous Graft Chamber
Large Fenestrations for Fusion and Distribution of Bone Graft into the Disc Space
Once deployed, a large hollow inner chamber and wide fenestrations allow placement of local bone graft and ultimate growth of the intervertebral fusion throughout the implant and endplates. The device's fenestrations allow for postoperative fusion assessment.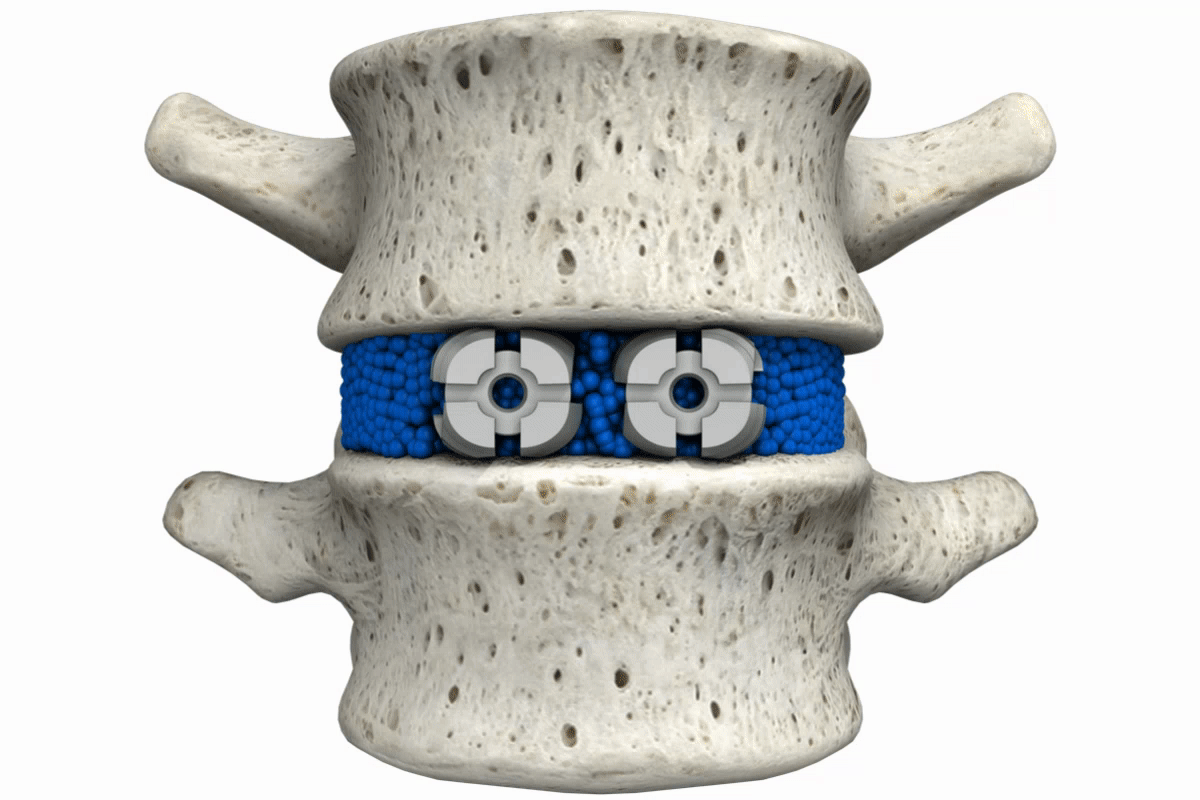 Broad Clearance for Patient Optimization
VariLift provides proven clinical outcomes and fewer postoperative complications, allowing surgeons to approach any existing procedure conservatively.
Mini, Open Microscope
Unilateral TLIF, Bilateral PLIF
1 or 2 Level Stand-Alone
Interbody with or without Supplemental Fixation
Download Study
VariLift®-LX Retrospective Study
Treatment of Symptomatic Lumbar Disc Degeneration with the VariLift-L Interbody Fusion System: Retrospective Review of 470 Cases
Published: 5/3/2016 | International Journal of Spine Surgery
Contributors: Warren F. Neely, MD | Frank Fichtel, MD | Diana Cardenas del Monaco, PhD | Jon E. Block, PhD
Flexible Treatment Option for Adjacent Segment Disease
VariLift® boasts significant clinical success and high fusion rates for the treatment of symptomatic ASD cases. Stand-Alone adjacent level treatment is an alternative approach to reduce VAS scores and clinical symptoms without the need for supplemental fixation.
A) Pre-operative MRI showing ASD, B) Post-operative lateral radiograph, C) Post-operative A/P radiograph with placement of the 2 standalone devices at L2-3 and L3-4 and continued presence of the pre-existing anterior/posterior fusion construct.
Download Study
"The strength of the VariLift® device is in its ability to properly restore height and stability to the spine, while simultaneously decompressing the nerve root. It gives me a simple, elegant way to approach adjacent segment disease, revision surgeries, or even SI joint salvage cases. Because of its unique stand-alone indication, I also don't have to worry about backing it up with rods and screws, reducing unnecessary wear and tear on my patients and resulting in faster recovery times. Sometimes you can use a flyswatter instead of sledgehammer with very effective results. The VariLift®-LX expandable stand-alone device is a key part of my armamentarium and should be for every MIS surgeon."
"The VariLift®-LX System provides a significant improvement in implant sizes and instrumentation. This system brings an excellent clinical option of true stand-alone interbody fusion to spine surgeons and expanded implant sizes makes the system attractive for both PLIF and TLIF procedures."