Values & Ethics
From our advisors, research partners, and medical educators to our employees, vendors, and distribution partners, we take great pride in ensuring that every Wenzel relationship is centered around strong corporate ethics and compliance, mutual respect, trust and honesty. We are proud of our reputation in the Spine industry.
CORPORATE VALUES
Expanding Technology for Minimally Invasive Spine
Wenzel Spine's values are the cornerstone to our corporate culture. We strive to lead as innovators in the spine market, passionate and responsive to each of our surgeon partners, providing superior products and services in a manner that is consistent with each of the values below. Our goal is always long-term patient success.
Innovation
Developing Solutions to Simplify Spine Surgery.
We passionately strive to help our surgeons improve the lives of the patients in their care.
Integrity
Delivering on the Commitments We Make to Others.
We empower our employees to take ownership and bring first class service to our surgeons and partners.
Impact
Measuring Our Results Across the Healthcare System.
Our team is dedicated to delivering solutions that have a positive impact across the entire healthcare system.
People
Valuing Every Person on the Wenzel Spine Team.
We believe the single greatest asset at Wenzel is our people, and only because of them, can we achieve our mission.
Transparency & Ethics
At Wenzel Spine, transparency is integral to delivering on our commitment to uncompromised integrity. Our team is committed to managing all of our relationships with healthcare professionals in an ethical and transparent manner. We understand the potential problems caused by conflicts of interest and the seriousness of healthcare fraud and abuse. Our corporate compliance program was developed and implemented to ensure ethical business practices from our top management, independent sales force, and consulting healthcare professionals.
We implemented our Corporate Compliance Program in April of 2010 and hold all employees and partners to the principles and regulations contained in our Compliance Program.
Commitment To Quality
At Wenzel Spine, our goal is to manufacture products of the highest quality to support our surgeon customers in the care and treatment of their patients. Wenzel Spine works to maintain a reputation for customer-focused quality by consistently fulfilling surgeons' expectations. The Wenzel Spine Quality Management System enhances customer confidence and safety, improves conformity to quality requirements, and ensures adherence to regulatory requirements.
RECENT EVENTS
Corporate Highlights
Since 2009, Wenzel Spine has been the market leader for stand-alone spine fusion. Read about some of the things we are most proud of as a company below.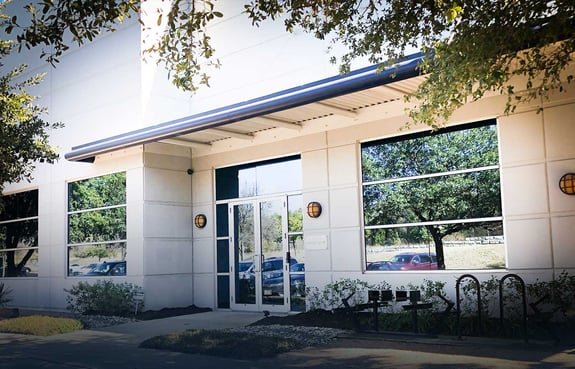 The VariLift® Procedure is a True MIS Fusion Alternative that uses Less Hardware and Shortens Procedure Time.