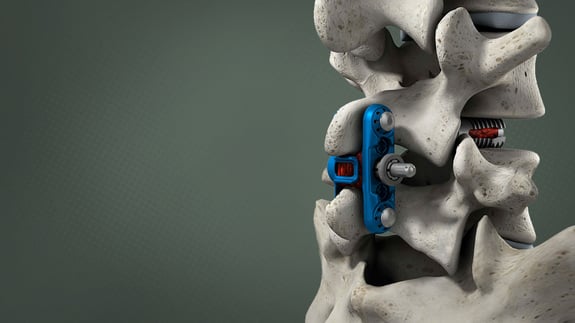 Adjunct Solution to VariLift® Conforms to Patient Anatomy
PrimaLOK™SP is a next generation posterior lumbar spinous process fixation device, which uniquely compliments VariLift®LX when patient anatomy requires additional stability.
PolyAxial Design for Optimal Fit to Patient
Each foot allows +/- 15 degrees of angulation, allowing the implant to find the most stable anchoring orientation on the spinous process, and with a total of 45 degrees of angulation, primaLOK™SP maximizes contact with patient anatomy.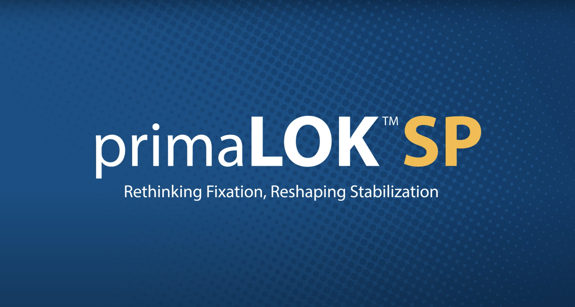 Large Graft Chamber Promotes Decreased Healing Time
PrimaLOK™SP is designed with a floor to allow post-implantation graft filling that minimizes voids between graft and bone and maximizes the potential for fusion.

Simple, Easy-to-Use Instruments
A streamlined procedure and simple instrumentation make primaLOK™SP easy to work with in the operating room.