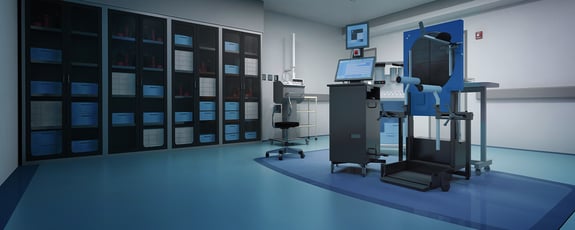 The Modern Way to Diagnose Spinal Instability
Since the early 1940s, spinal instability testing has been very low-tech. Today's current spinal instability test—standard bending x-rays of the spine—requires measuring spine motion from static x-rays by hand. This test is ordered 5 million times per year in the US, more than spine CT and MR imaging combined.
More-Sensitive
500% more sensitive than today's current instability test, but just as specific.1
Detection Rate
Detects 2x rate of lumbar instability2 as compared to traditional flex-ex x-rays.
Validated Evidence
The VMA® has been validated in the largest Level 1 Evidence Study of its kind.3
VMA® delivers improved spine motion analysis, updated for the 21st century.
Unlike traditional bending x-rays of the spine in which patients are free to bend as much or as little as they want, VMA testing assist patients through a complete spine bend, helping to gently overcome the "guarding" that often occurs during painful spine bending, helping to assure instability does not go undetected.
VMA testing was validated in the largest level 1 Evidence study of its kind to be 500% more sensitive in detecting lumbar radiographic instability, but just as specific.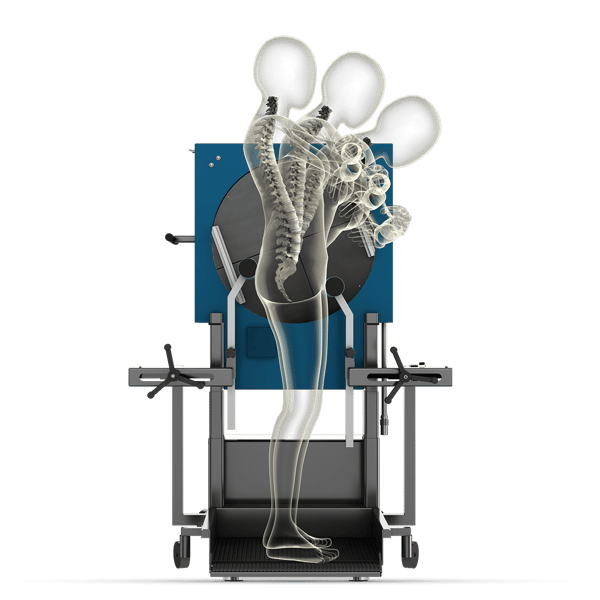 Cloud-Based Imaging Informatics
VMA test results are uploaded to cloud servers where they are processed to produce motion measurements that can assess instability. Instability testing results and video x-ray (fluoro) images of spine motion are available within hours via any internet connected computer, tablet, or smartphone.
Online surgeon tools can be helpful in interactions with insurance companies to get spine surgery approved, and the videos overlaid with quantitative diagnostic data can make patient consults more effective.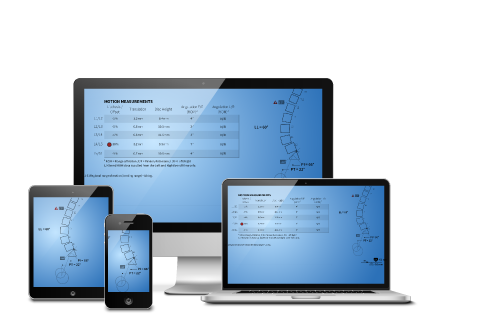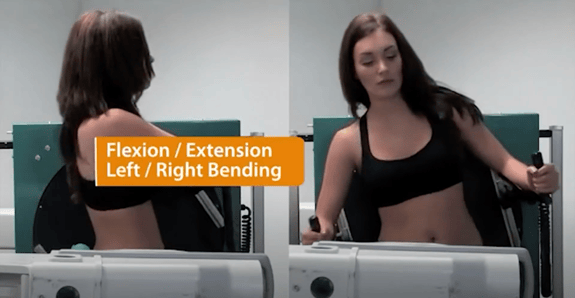 Easily Integrated into Your Clinical Workflow.
Imaging is done with standard surgical C-arms (fluoroscopes), typically requiring no new staff or imaging machines and a day or two of training.
VMA testing only takes a few minutes longer than a typical flex-ex.
The VMA system is HIPAA-compliant, is browser-based, has a "zero IT footprint" requiring no installed software, and easily integrates with PACS systems.
VMA offers more robust data with less radiation than a flex-ex. This means lower exposures may be possible for both the patient and technologist.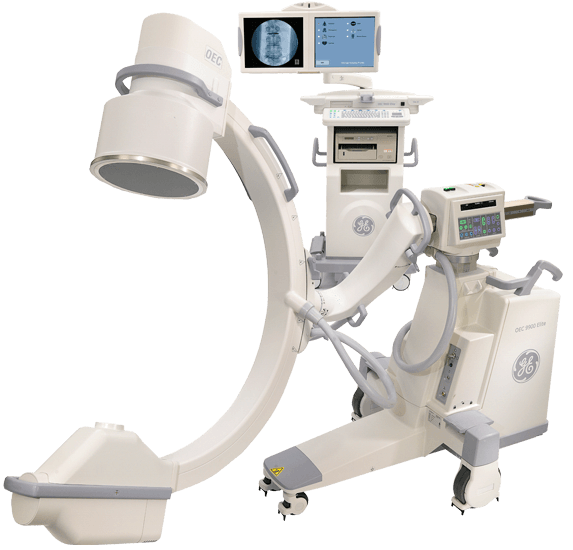 Advanced Functional Imaging isn't just for Cardiologists anymore.
Detects instability at higher rates
Helps address insurance denials
Easy to integrate into clinical workflow
Supported by compelling science
Lower radiation exposure to patient