There is a lot to like about spine procedures moving to ambulatory surgery centers (ASCs)—minimally invasive procedures, less time under anesthesia, less recovery time, and less cost, to name a few. Indeed, one study found that, "Outpatient lumbar fusion is a growing trend with ample evidence of its safety, favorable patient outcomes, and cost savings.1"
And if you can get all of that without rods, screws, or plates, why not? Wenzel Spine has the only FDA-cleared expandable solution for stand-alone posterior lumbar and cervical interbody fusion that can be used with or without supplemental fixation—VariLift®.
This device has opened up a world of options for surgeons, with Adam Kremer, M.D., a neurosurgeon who specializes in minimally invasive spine surgery, saying, "With the VariLift®, I am able to expand in-situ, restore disc space height, as well as restore alignment and weight distribution."
"I am strengthening, adding, restoring—it's a brilliant design." - Dr. Adam Kremer
For surgeons aiming to do cervical fusion in an ASC, Wenzel has VariLift®-C, the only expandable interbody fusion device that can be used at one cervical level, unilaterally or bilaterally, with or without supplemental fixation, such as plates and screws.
Andrew Fine, M.D., a neurological surgeon with Neurosurgery and Spine Specialists in Sarasota, Florida, is a devotee of the ASC-friendly VariLift®-C, saying, "The primary reason that I am a great fan of VariLift® is that it makes a tangible difference in the lives of my patients. It provides a psychological gain as they love not having a plate. Yes, they still have a fused segment, but they strongly prefer having nothing between the spine, esophagus and trachea. In traditional cervical fusion, unless the surgeon is very experienced, the plate may encroach on the adjacent level and can lead to earlier degeneration. VariLift®. remains within the disc space so these concerns are nonexistent."
With careful patient selection—i.e., detailed attention to risk profiles—and thorough planning, spine fusion patients can receive high-level, efficient treatment that leaves them walking out the door in under 24 hours. The benefits of migrating spine fusions to the ASC is a growing trend we must move toward.
References: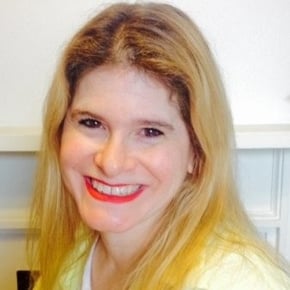 Elizabeth Hofheinz, M.P.H., M.Ed.
Elizabeth Hofheinz is a writer/editor for Wenzel Spine and a senior writer at Orthopedics This Week who on two occasions has been honored with the Media Orthopaedic Reporting Excellence Award from The American Academy of Orthopaedic Surgeons. Hofheinz collaborates with physicians and Ph.D.s in order to prepare manuscripts for publication in professional journals with clients from the U.S., China, Japan, Turkey, and elsewhere. She has also worked with Hospital for Special Surgery, Mt. Sinai Health System, The Rheumatologist, corporations, public relations firms, Newswire.com, the team physician for the Pittsburgh Steelers, as well as the Louisiana State University Department of Orthopaedics. Hofheinz holds two master's degrees: one in public health and another in counseling psychology.