Austin, Texas-based Wenzel Spine Inc. is experiencing burgeoning growth, with use of its S-LIF (Stand-alone Lumbar Interbody Fusion) device in ambulatory surgery center (ASCs) and hospital-based outpatient departments surging 196%.1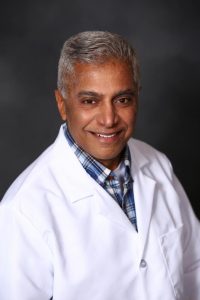 An orthopedic spine surgeon with California Spine Care, Santi Rao, M.D. knows that spine pain infiltrates every aspect of a patient's life and was determined to do whatever it took to get his patients better—faster. He set out to use Wenzel Spine's S-LIF procedure (Standalone Lumbar Interbody Fusion) in an ambulatory surgery center (ASC).
Dr. Rao says, "Initially, we hesitated to move these spine cases to an ASC because they are more complex than other orthopedic procedures and may involve more complications. In the last few years, however, things have shifted, and surgeons are seeing that spine fusions go well in an ASC because they are faster."
Having now done three such cases with Wenzel's VariLift®-LX device, Dr. Rao states, "Doing the S-LIF procedure with Wenzel's implant was at least 50% faster than doing the same case with traditional cages and hardware!"
Another outstanding benefit for surgeons? "Control," says Dr. Rao. "There is an increasing indifference of hospital chains towards the needs of physicians. With an ASC, the doctor's needs and voice are heard. It is reminiscent of the earlier days of medicine where the surgeon got to retain more control of how patients are treated."
Give them less to recover
from
Because lumbar back surgery can be quite painful, says Dr. Rao, it has typically been undertaken in a hospital. "In order decrease the pain and morbidity either you have to be a near-perfect surgeon, or you must shrink what you do, i.e., do a minimally invasive surgery (MIS). This means you are giving patients less to recover from. And while MIS has a catchy appeal, it doesn't mean that the surgery is smaller—just that the incision is smaller. Fortunately, over time we have refined instrumentation that allows for enhanced visualization techniques. That, in combination with improved surgical skills, has allowed MIS to progress and move into ASCs."
"A cage gives support in the disc space, but to date we have needed pedicle screws and other hardware. Some surgeons do a limited stabilization with spinous process fixation but no rotational support; also, note that the cages have functioned as spacers rather than providing support. Some cages have offered expansion while others have offered expansion and lordosis… but even those haven't allowed us to instrument without backup support."
Describing his use of Wenzel's VariLift®-LX in an ASC, Dr. Rao states, "I was determined not to do any more surgery than necessary. Looking around for an option, I found Wenzel Spine's S-LIF Procedure that corrects the disc space, has an expandable spacer, and provides lordosis— all while allowing me to eliminate backup instrumentation. Also, it has allowed me to do my MIS cases through a tube, i.e., I put a tube down into the area, use a microscope, and make a ¾ inch incision. That way I can access the disc, put in the VariLift®-LX, correct the lordosis and height, and do the fusion. The Wenzel device is such that I don't have to instrument in a supportive fashion. I just remove the tube and the patient can go home in a few hours."
Limited pain, morbidity
"Because you are not opening up/stripping the muscles, the pain is limited. In addition, you are not causing damage to the vascular supply. The muscles are just dilated and separated so that future scarring and muscle loss are minimized—meaning that there is no atrophy as you often see with open surgery. Other benefits include less time under anesthesia and a faster recovery."
A word of caution from Dr. Rao, however.
"Surgeons should be careful not to exaggerate their surgical skills as far as the tube use is concerned. One should be reasonably comfortable operating through a tube in the spine; at this point, not many surgeons are totally comfortable with this. They might say they use it, but how many are actually doing MIS on a regular basis with a tube? Doing fusion through a tube involves blocked vision because the instruments and cage are going to limit anything you would normally see. You need to be able to ensure that you have the exact positioning, but you're going to be relying on an xray. The cage takes up the diameter of the tube…and you don't have the security of looking at everything in the circumference."
Easier, less expensive
By using Wenzel Spine's S-LIF procedure (VariLift®-LX) in an ASC, Dr. Rao says he now has a device with all of the advantages he had been seeking. "These procedures are easier and less expensive in an ASC. And my patients are very pleased. I am surprised at how quickly they recover and return to normal activities, whether it's cleaning a or working in an office."
Reference:
1.
Data on file with Wenzel Spine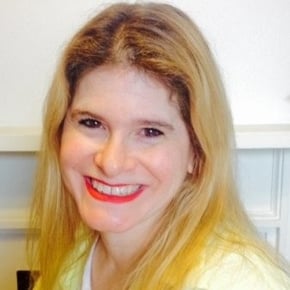 Elizabeth Hofheinz, M.P.H., M.Ed.
Elizabeth Hofheinz is a writer/editor for Wenzel Spine and a senior writer at Orthopedics This Week who on two occasions has been honored with the Media Orthopaedic Reporting Excellence Award from The American Academy of Orthopaedic Surgeons. Hofheinz collaborates with physicians and Ph.D.s in order to prepare manuscripts for publication in professional journals with clients from the U.S., China, Japan, Turkey, and elsewhere. She has also worked with Hospital for Special Surgery, Mt. Sinai Health System, The Rheumatologist, corporations, public relations firms, Newswire.com, the team physician for the Pittsburgh Steelers, as well as the Louisiana State University Department of Orthopaedics. Hofheinz holds two master's degrees: one in public health and another in counseling psychology.