Like the spine itself, the health profile of the backbone consists of interlocking moving parts. And since the spine moves, the images should move as well.
Enter Wenzel Spine's Vertebral Motion Analysis (VMA®), the first new quantitative spine imaging test in the last 75 years. This FDA-cleared technology has been shown in the largest level 1 Evidence study of its kind to be 500% more sensitive in detecting lumbar radiographic instability than traditional flexion/extension x-rays—but just as specific.1
VMA®, which integrates easily into workflows, takes a video of an end-to-end spine bend, helping to overcome the "guarding" that often occurs during painful spine bending. In turn, this helps assure that "hidden" instability does not go undetected.
With traditional flexion-extension X-rays, patients bend independently, i.e., with no supports or guidance. With VMA, bolstering and technology ensure that patients bend correctly during flexion and extension. The result is a state-of-the-art, accurate video of the patient's spinal motion, degree of stability, and sagittal alignment. Having such advanced data means that surgeons are empowered to pinpoint the pain generators and develop a more precise treatment plan more accurately.
Overall, VMA® represents a significant advancement in spine imaging, providing a more detailed and accurate picture of a patient's spine than traditional flexion/extension x-rays. Its ability to integrate seamlessly into existing workflows and its FDA clearance make it a valuable tool for surgeons and other healthcare professionals working with patients with spine issues.
VMA® by Wenzel Spine offers an end-to-end video of the spine bend, with high degree of accuracy in quantifying the instability and guiding on right treatment plans, which traditional methods fails to provide. With VMA® in place, it's now possible to bend the future of spine health, by detecting hidden instabilities and providing a roadmap for recovery.
References:
Data on file with Wenzel Spine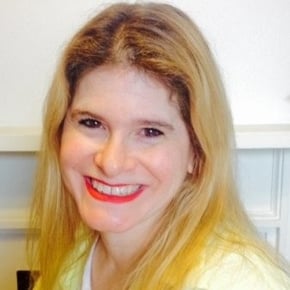 Elizabeth Hofheinz, M.P.H., M.Ed.
Elizabeth Hofheinz is a writer/editor for Wenzel Spine and a senior writer at Orthopedics This Week who on two occasions has been honored with the Media Orthopaedic Reporting Excellence Award from The American Academy of Orthopaedic Surgeons. Hofheinz collaborates with physicians and Ph.D.s in order to prepare manuscripts for publication in professional journals with clients from the U.S., China, Japan, Turkey, and elsewhere. She has also worked with Hospital for Special Surgery, Mt. Sinai Health System, The Rheumatologist, corporations, public relations firms, Newswire.com, the team physician for the Pittsburgh Steelers, as well as the Louisiana State University Department of Orthopaedics. Hofheinz holds two master's degrees: one in public health and another in counseling psychology.