In lumbar fusion, when there is pressure on the nerves, there is pressure on the surgeon. But Bryan Wohlfeld, M.D., a neurosurgeon with Indiana University Health, has found a way to alleviate both types of pressure—VariLift-LX®—the only FDA-cleared expandable solution for stand-alone posterior lumbar and cervical interbody fusion that can be used with or without supplemental fixation.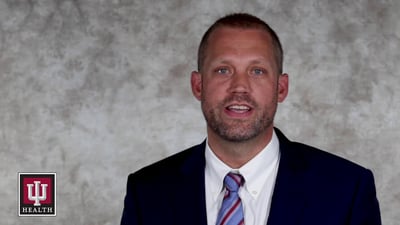 Made by Austin, Texas-based Wenzel Spine, VariLift has been a part of Dr. Wohlfeld's surgical toolkit for over 11 years. "I often encounter patients who express apprehension about the use of screws and rods when facing the need for a spinal fusion, citing complications faced by friends and family members. For these patients, the Varilift system presents a more appealing alternative, especially when they observe the striking differences in X-ray images or anatomical models."
Now a veteran of posterior lumbar interbody fusion (PLIF) with VariLift, Dr. Wohlfeld recalls his introduction to the device, saying, "Having performed many MIS surgeries, I have discovered that the incision required for VariLift is significantly less invasive than that of a multi-incision or percutaneous approach. With a single, modest 6cm central incision, the VariLift method provides a least-invasive option compared to a bilateral incision dissection technique, which necessitates navigating through multiple muscle layers. Moreover, VariLift allows for nerve decompression using a familiar surgical approach."
Device training
Once settled in a practice, Dr. Wohlfeld noticed that his partner, Warren Neely, M.D., was using VariLift-LX for PLIFs. "I found it compelling that when I would make rounds, his patients were up walking around and mine were having more post-operative pain using the traditional approach. I surmised that this was because the VariLift was less invasive and caused less disruption to the muscles of the back than a more standard technique."
Soon, school was in session as Dr. Wohlfeld prevailed upon Dr. Neely to teach him. "He was an excellent instructor and imparted the key steps and how to do them well. First, you do a decompression then you aim for stability. During those early days, I still thought that screws were necessary, so I used them for a while, but stopped once I saw that my partner wasn't using screws and was getting terrific results. The FDA had approved the device as a standalone, i.e., it was fine to put it in the disc space without screws or rods. This was an epiphany as for me, fusion had always meant screw and rods."
Early days
But he did have to develop a level of comfort with this new method/device. "I began putting in VariLifts without supplemental fixation and realized how mechanically sound the cages were. I also had to learn how to decide what sized cage to put in. I would examine the preoperative imaging of a normal disc and get a sense of what height I could do. In addition, I was looking at the width of the pedicles to see what I could fit in. If the disc space was wide enough, then I would look at the degree of slip. Over time I have learned that if it's a grade 2 slip, then I need to use a cage and screws (although this is rare). If the slip is a higher grade, then I have to do a lot of reduction and then put in supplemental fixation."
Over time, says Dr. Wohlfeld, he has changed how he uses VariLift. "I have started to use it in cases involving a Gill laminectomy. Even when I would remove a lot of bone, I wasn't sure it would hold, but I came to see that VariLift provides an exceptional level of fixation stability. As time went on, I began to expand the indications and grew increasingly impressed by the device's versatility and utility."
"If the disc space is collapsed or there is a vacuum disc, I use blunt paddle distractors and sequentially dilate the space (and use a disc spreader or wedges if it is very collapsed). I elevate the disc space, remove the disc and cartilage, and prepare the endplates—then do the other side. As I continue with the sequential distraction, I start to get a feel for how tight the disc space is becoming and then do a parallel distraction (such as preserving the anterior and posterior ligaments). But as you elevate the disc space it brings the space into alignment. Finally, I examine the xray to ensure there is no air gap below or above the trial and only then put the implant in the disc space."
Paying it forward
For those new to VariLift, Dr. Wohlfeld advises, "This procedure requires an intimate dissection of the nerves as you have to mobilize them, protect them, and free them up from adhesions—particularly from the exiting nerve. If the disc is tight then doing decompression of the disc first is good as you have less pressure on the nerves from a herniated disc, meaning that you can move them more easily. It is helpful that whatever kind of retraction you use, it is temporary (as opposed to older cage procedures). Temporary retraction is better tolerated by the nerves so you should only retract when you absolutely need to."
Spare the hardware, spoil the patient
"With VariLift," adds Dr. Wohlfeld, "I can focus on the levels that are need treatment and spare the other segments. This device comes with a built-in salvage option as you can go back at a later date if necessary and put in screws and rods percutaneously. Much of my time in an academic practice was spent fixing problems that had been created by placing hardware and the ensuing adjacent segment problems. This made me realize that on occasion, pedicle screws and rods can create pain and reduce mobility, which was another reason I selected the VariLift-LX. Thus far, my VariLift-LX patients have done far better than those undergoing other fusion methods. Because we are taking pressure off the nerve, they experience significant relief from leg pain."
Not only has the VariLift-LX been a successful, reproducible procedure with excellent clinical outcomes, states Dr. Wohlfeld, it is better for surgeons. "Using this device is vastly less fatiguing for me as a surgeon. In addition, I am not over-relying on technology—a C-arm is all you need versus having to be dependent on neuronavigation for a one- or two-level fusion."
Standalone option for a standalone facility
"VariLift-LX is also a good option for outpatient surgery for well selected patients, i.e., those without substantial medical comorbidities. Not only is VariLift-LX a zero-profile, least invasive alternative, but recent improvements in pain management and rehabilitation have paved the way for such surgeries to take place in an ambulatory setting."
To those who are hesitant to embark on a new procedure, Dr. Wohlfeld states, "Think about what you would want in your own back. If you have degenerative discs on two levels with a lot of back discomfort and pain from nerves pinched in the foramen, would you really want to add screws and rods to the picture?"
"This surgery is also superior biomechanically, as the rigidity of screws and rods means that the device is not always going to be in the most anatomically correct orientation. There is a chance that without posterior fixation it will settle and find its own alignment, thus there is less force on the adjacent segments. I believe this procedure is more anatomic, with immediate restoration of disc height and alignment without the problems associated with traditional pedicle screw procedures."
Reference: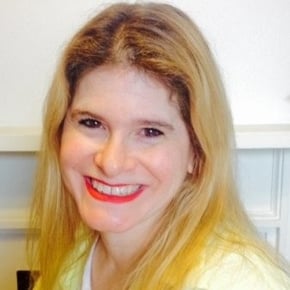 Elizabeth Hofheinz, M.P.H., M.Ed.
Elizabeth Hofheinz is a writer/editor for Wenzel Spine and a senior writer at Orthopedics This Week who on two occasions has been honored with the Media Orthopaedic Reporting Excellence Award from The American Academy of Orthopaedic Surgeons. Hofheinz collaborates with physicians and Ph.D.s in order to prepare manuscripts for publication in professional journals with clients from the U.S., China, Japan, Turkey, and elsewhere. She has also worked with Hospital for Special Surgery, Mt. Sinai Health System, The Rheumatologist, corporations, public relations firms, Newswire.com, the team physician for the Pittsburgh Steelers, as well as the Louisiana State University Department of Orthopaedics. Hofheinz holds two master's degrees: one in public health and another in counseling psychology.